Is it even necessary to clarify your hair? What does it even do? Won't it strip my haircolor? I'm sure many of you have wondered these questions before. I will answer each of these for you.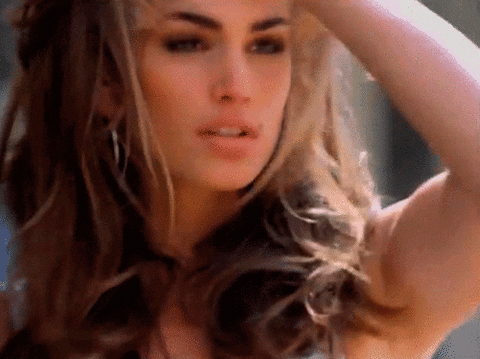 We all want the bouncy hair like Cindy Crawfords above, right 😉
So to answer your question from above, YES you need to clairfy your hair at least once a week. Clairfying shampoos remove hard water residue, mineral build-up, product build-up, medications, chlorine and dirt and oils.
Now if you live in SWFL like I do, we have a lot of chlorine and harsh minerals in our water. Leaving that in your hair will make your hair feel more dry and also not take haircoloring evenly. In addition to your clarifying shampoo, I also recommend a filter for your shower head.
If you use the right clairifying shampoo it will not strip your color or leave your hair feeling dry. I highly recommend Surface Purify Shampoo. It is the only one that I trust. I know that it will leave my color as is and add more moisture with Bassu and Moringa Oil. Also, it is vegan, cruelty-free and sustainably sourced. Your color won't be hindered. It is designed to only remove targeted chelators.
Chelator, what!?!?
Think of it as a magnet that attracts all of the unwanted.
It's even gentle enough to use on your face and body, as well as your hair daily.
As always, reach out to me if you have any other questions. 😀